Passion, skill and leadership are the hallmarks of an MPA degree from San Francisco State University. Maintaining excellence not only requires rigorous instructional standards, but also engaging effectively with, and learning from, the leaders of our wider community. This is where the MPA Program's Board of Advisors plays a pivotal role.
The Board consists of highly distinguished figures keeping us abreast of developments in the fields that employ our constant stream of outstanding graduates. Representing governmental, nonprofit, and private industries and a unique blend of advocacy and analytic energies from the grassroots to the federal government, our Advisors exemplify the highest level of public service values promoted in the MPA Program. Meet our Advisory Board members: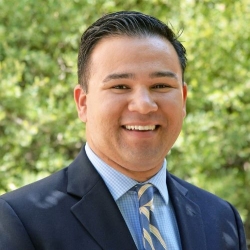 Gabe Aponte
Gabe Aponte serves as the Learning and Development Manager for the County of San Mateo's Human Resources Department. In this role, he is responsible for the countywide implementation of the organization's various development strategies and initiatives. Prior to his appointment in 2022, Gabe served in various technical, analyst, and program management roles with the County since 2008. In addition to serving as Vice President for PSHRA's San Francisco Bay Area Chapter, Gabe leads the Regional Training and Development Consortium's Planning Committee. Gabe graduated with his MPA from San Francisco State University in 2013 and is an IPMA-HR Senior Certified Professional (IPMA-SCP).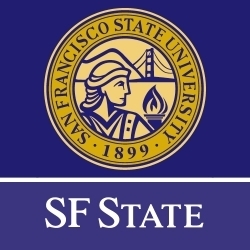 Dinky Enty
Deputy Director, Center on Juvenile and Criminal Justice, and Director, Children's Waiting Rooms, San Francisco, California
A recognized advocate for a humane criminal justice system, Dinky is co-author of Renewing Juvenile Justice, which offered model designs for juvenile justice reforms. Dinky is an alumna of our MPA program.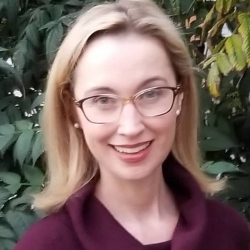 Erin Godtland
Assistant Director, United States Government Accountability Office
As the GAO provides Congress, heads of agencies, and the public with timely, non-partisan information, Erin has led its various research efforts in the areas of education, workforce and income security issues.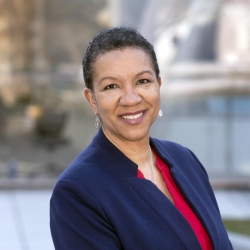 Traci Lester
Executive Director, The Center for Fiction. New York
Traci is a recognized nonprofit executive in the fields of arts and culture, education, community development, and philanthropy. An alumna of our MPA program, Traci's work is imbued with social justice, equity, and inclusion.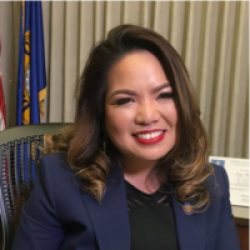 Juslyn Manalo
City Councilor, Daly City, California
Juslyn is one of our recent MPA alumni to have successfully held elective office in the Bay Area. Before running for her Daly City post, Juslyn was recognized for her housing and organizing service among low-income and Filipino-American communities.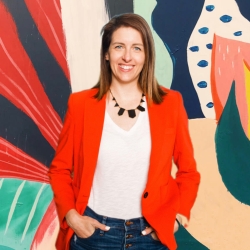 Lesley Miller
Economic Development Manager, Meta (formerly Facebook)
Lesley provides the Board with a unique perspective from the tech industry. In her role as Data Center Economic Development Manager, Lesley leverages her background in economic development strategy, public policy and state and local tax to help drive economic impact in the data center communities that Meta calls home. Prior to joining Meta, Lesley was a Tax Manager with Deloitte's Multistate Credits and Incentives practice, where she helped set up the recruitment pipeline for other MPA candidates. Lesley is an alumna of our MPA program and is a Certified Economic Developer (CEcD).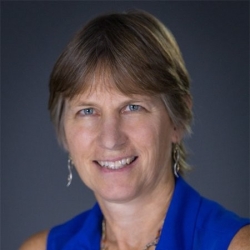 Regina Neu
Principal at Neu Consulting
Her experience includes being an Executive Director for two Bay Area nonprofits (Young Audiences of the Bay Area, Big Brothers Big Sisters of San Francisco and the Peninsula).  Regina has also taught nonprofit administration courses at the undergraduate and graduate level at SFSU and at CSU East Bay. She has also been working as a consultant, primarily with small to mid-sized nonprofits, helping increase their efficiency, manage change, and overcome challenges. Her expertise is in board development (training and facilitation), transition management, leadership coaching, needs assessment, and strategic planning.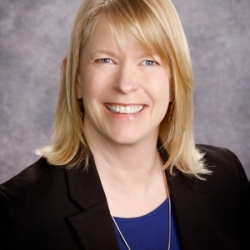 Tina Olson
Newly appointed Director of Administrative Services, City of Livermore, California
Highly experienced in steering the administrative, budgeting, and financial activities of different types of public agencies, most recently the City of Pleasanton, Tina is also an alumna of our MPA program.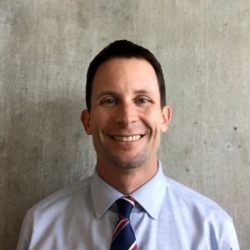 Chris Rosenlund
Regional Commissioner, Bureau of Labor Statistics, United States Department of Labor
Chris is a skilled federal executive in data analysis, strategic planning, and communication. He graduated from our MPA program with Distinction and co-led efforts in arriving at our program tagline, Passion.Skill.Leadership.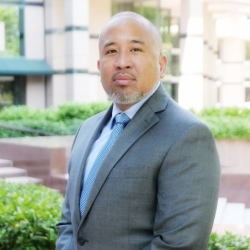 Kenneth Songco
Director of Student Equity and Success, Mission College, California
Ken provides leadership and direction of Mission College's Office of Student Equity and Success which oversees campuswide diversity, equity, inclusion, and anti-racism efforts. He seeks to continue his life's work of transforming institutions through centering the needs of BIPOC communities while decentering whiteness with an equity, anti-racism, social justice lens.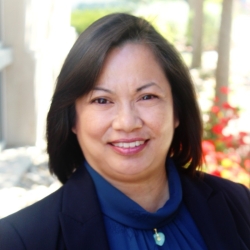 Maria Saguisag-Sid
Director of Human Resources and Risk Manager, Foster City, California
Maria has over 25 years of Human Resources management experience at the state and local government level, as well as in the private sector in hospitality. She oversees the Regional Training and Development Consortium of San Mateo County, promoting the continued growth of public sector employees. She also obtained the SFSU MPA degree with Distinction.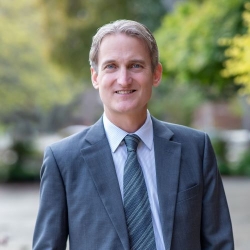 Jim Schutz
Jim Schutz held the title of City Manager or Assistant City Manager for about 20 years of his over 30-year career. He has worked in municipal government in cities as small as 20,000 residents and as large as a million residents. Jim has a Master of City and Regional Planning degree from Cal Poly San Luis Obispo and a bachelor's degree from the University of California Santa Barbara in Environmental Studies with a concentration in City Planning. Jim has published over a dozen articles on local government issues such as governance, executive leadership, strategic planning, and retail development. He has international professional experience through serving in the US Peace Corps in West Africa and participating in exchange work programs in Australia and Cambodia.