The Willie L. Brown, Jr. Fellowship Program
The Willie L. Brown, Jr. Fellowship Program places San Francisco State University students in prestigious internships within various City and County of San Francisco agencies. The fellowship, launched in 2008, provides SF State students who have faced barriers pursuing a college education with an opportunity to gain professional experience in the public sector while developing a lifelong commitment to public service. At the same time, the program provides San Francisco's public agencies with a diverse, qualified and well-educated workforce.
"As Mayor of San Francisco, I saw firsthand how the dedicated professionalism of outstanding public servants ensures that the residents of San Francisco receive critical services. Recognizing the need for a well-educated, diverse, committed, and prepared workforce inspired me to create the Willie L. Brown, Jr. Fellowship Program at my alma mater, San Francisco State University, in 2008.

"San Francisco State's mission is to graduate students to serve our city, and the university's unwavering commitment to social justice and civic engagement aligns perfectly with my vision of recruiting and including students of diverse racial, cultural, and economic backgrounds. These students, like so many of SF State's graduates, will become the city's next teachers, social workers, nurses, planners, policy analysts, and public officials.

"My hope is that the Willie L. Brown, Jr. Fellowship will inspire and prepare SF State students from all majors to pursue a career in public service. Local and regional governments need the innovators, thinkers, entrepreneurs, and well-trained workers that SF State graduates."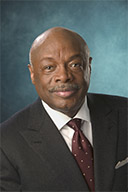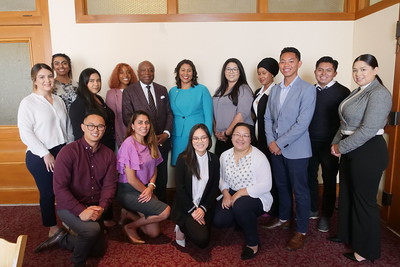 Announcements:
The Willie Brown Fellowship Application is open for Undergraduates on August 21st, 2023 and the Undergraduate application will close on October 11th, 2023. For Graduate students the application will open in Fall 2023 for students interested in being a Graduate Fellow next year. Please use this link to apply to both the undergraduate and graduate fellowships. 
If you have any questions please reach out to wbfellows@sfsu.edu.
Information Sessions: 
More coming soon!
Applications
The Willie Brown Fellowship Application will open in Fall 2023 on Academicworks, here is the application link.
If you would like to learn more about the application as well, you could also set up an appointment with the directors Dr. Jennifer Shea at jshea@sfsu.edu and Dr. Tony Sparks at tsparks@sfsu.edu.
Office Hours
Program Manager Office Hours: TBD