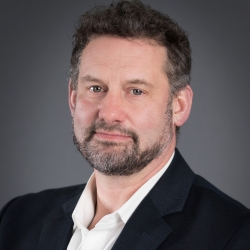 USP Advisor
Phone: (415) 405-3495
Email: mjrubin@sfsu.edu
Location: HSS 133
Biography
Before joining the faculty at SF State, Jasper Rubin worked as a planner and senior policy analyst at the San Francisco Planning Department. There he was the manager of the Central Waterfront Neighborhood Plan, a part of the  Better Neighborhoods and Eastern Neighborhoods planning and rezoning programs.  Much of his work involved negotiating a balance between protecting some of the city' remaining industrial land and identifying areas that could be developed to accommodate housing and commercial uses.  He was also deeply involved in community-based planning efforts in the Showplace Square/Potrero and Mission neighborhoods.  Rubin has also been a planner in a (now defunct) San Francisco environmental consulting firm, where he was involved in CEQA analysis for large redevelopment projects including Mission Bay.  Rubin's academic interests have remained focused on San Francisco and the politics of development.  His major publication is the award-winning book A Negotiated Landscape: The Transformation of San Francisco: A Waterfront Since 1950, now in its second edition.  He regularly teaches classes on Land Use Planning, the History and Theory of Planning, and Research Methods.  Rubin holds an M.A. and Ph.D. in Urban Geography from the University of Maryland, College Park.
Teaching Interests
My teaching focuses on land use planning, the politics of development, American urban history, and the history and theory of planning. As much as possible I incorporate my experience as a planner into the classroom and use San Francisco as a case study to highlight themes in urban planning and history.
Research Interests
Politics of development with a focus on San Francisco. The transformation of the city's waterfront, gentrification, and the role of planning in influencing the character and evolution of the city's open spaces and public realm - how planning supports (or not) public/civic life as part of the urban landscape.
Publications
A Negoriated Landscape: The Transformation of San Francisco's Waterfront Since 1950.  University of Pittsburgh Press.
CV