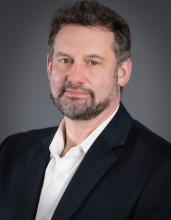 Dr. Jasper Rubin (pronouns: he/him/his)
Project Director
Dr. Rubin is an associate professor Urban Studies and Planning in the School of Public Affairs & Civic Engagement (PACE). He is currently serving as director of PACE and is a member of the Academic Senate's Executive Committee.
Before joining SF State in 2007, Dr. Rubin spent 12 years as a practicing urban planner, primarily for the City and County of San Francisco. This experience has deeply informed Dr. Rubin's research and teaching. The former focuses on the politics of development and the evolution of planning in San Francisco and its role in shaping the city, especially the urban waterfront. Dr. Rubin believes that "real-world" experience is critical to his teaching, which is focused on addressing issues of urban life in an engaged, open, and evaluative fashion. His courses include Land Use Planning, Research Methods, Seminar in Urban Studies and the Introduction to Planning History and Theory. This is Dr. Rubin's first year serving as co-director of the Willie L. Brown, Jr. Fellowship.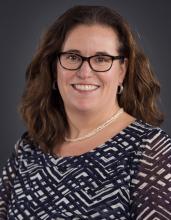 Dr. Jennifer Shea (pronouns: she/her/hers)
Co-Director
Dr. Shea is professor of Public Administration in the School of the Public Affairs & Civic Engagement at San Francisco State University. She has served as co-director of the Willie L. Brown, Jr. Fellowship Program since fall 2017.
Dr. Shea has a passion for democracy and considers herself a community-engaged scholar, teacher, and student of democracy. Her passion is rooted in the inherent contradictions between the promises democracies and the systems that uphold them make and the realities that they deliver. She often brings this into her teaching by encouraging students to interrogate those contradictions in theory and practice and in the context of their lived realities through applied and reflective work. Through her teaching, she aims to support students as they develop the knowledge and skills they need to be effective and reflective public service professionals.
Her teaching portfolio includes the Fellowship professional development seminar as well as a broad range of courses in public administration (e.g., foundations of governance & management, nonprofit management, organizational behavior, leadership, research methods and public policy).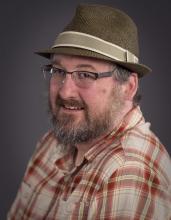 Dr. Tony Sparks (pronouns: he/him/his & they/them/theirs)
Co-Director 
Dr. Sparks is an associate professor in Urban Studies and Planning in the School Public Affairs & Civic Engagement, where he teaches courses in Urban policy and law. He has served as Co-Director of the Willie L. Brown, Jr. Fellowship Program since Fall 2018.
Dr. Sparks approaches teaching as a collaborative activity that foregrounds student voices and experience in learning process. As a facilitator of the learning experience, he draws upon student experiences critical reflection, active learning, and engaged scholarship to enable students to comfortably but critically engage with the urban issues of their time. Through his teaching he seeks to engender an understanding of the uneven social processes through which political subjects and spaces are constituted and contested. Ultimately, he strives to engage students as intellectuals capable of addressing the issues of their time as both students and citizens.