Graduation roundup: PACE 2017 graduates recognized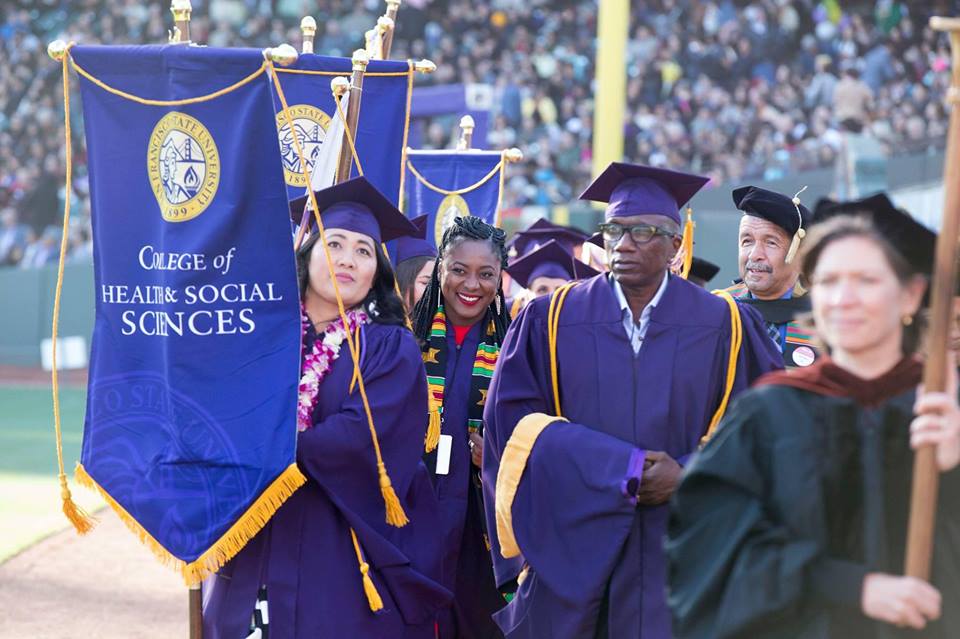 PACE held its graduation on May 26 at Patio Español Restaurant in San Francisco. In attendance were 47 students from the Criminal Justice Studies program, 3 from the Urban Studies & Planning program and 20 students earning Master of Public Administration degrees. The Gerontology Program and Environmental Studies Program held separate ceremonies.
Many were recognized with special awards: Shaman Walton (MPA, '10) received the PACE Alumnus of the Year Award; Glen Rojasreceived the PACE Public Service Award and Angela Chan received the PACE Civic Engagement Award. Cody Dolan, Jennifer Cruz-Rios, Sara Fine and Visakha Som (who also received the CHSS hood) were recognized as PACE Distinguished Students. Tre Allen, Ana Sosa, Katherine Ngo and Annamarie Cunningham each received Barbara Jordan Awards.  For more of the story, click here.