ICCE celebrates leadership, service and collaboration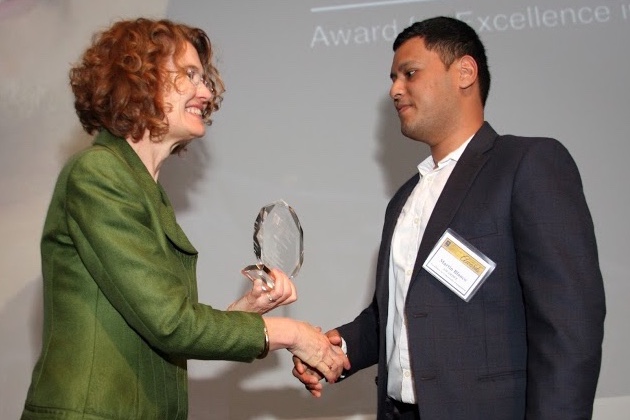 On April 27, the Institute for Civic & Community Engagement (ICCE) held its 2017 Civic & Community Engagement Awards event. Former California State Assemblyman Tom Ammiano was the keynote speaker at the event, which also celebrated ICCE's tenth anniversary. Martin Blanco from the PACE were among those who received Student Awards for Excellence:
Martin Blanco, a master's student in gerontology, received a Student Award for Excellence in Community Engagement in recognition of his exceptional record of community engagement at the local, state, regional, national and international levels. He has active associations with various community partners such as the San Francisco Veterans Affairs Medical Center, San Francisco Municipal Transportation Agency, Jewish Home for the Aged, California Pacific Medical Center and Judah Street Clinic. He has been accepted to the MPH/Ph.D. program at George Washington University, where he will focus on community health policy and research.