Tom Berry, M.A. in Gerontology, is Sunrise Senior Living's national director of business development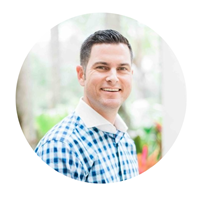 Congratulations, Tom Berry, on your promotion to Sunrise Senior Living's national director of business development role!
Tom has worked for nearly 20 years in senior care in the San Francisco Bay Area. He started working for Sunrise Senior Living in 2004 and has served in regional operations and Sales roles supporting Bay Area communities and the IFS portfolio for the past seven years. Previously, he served as executive cirector at two Sunrise communities, The Carlisle and Sunrise of Walnut Creek. Tom has a master's degree in Gerontology from San Francisco State University, and a bachelor's degree in Political Science from George Washington University. 
Tom is currently the president of the Gerontology Advisory Council at San Francisco State University. In addition, Tom hosted and produced The Silver Lining, a television program focused on seniors that aired on KRON TV from 2005 to 2010. He has also previously held positions on several boards, including Openhouse (LGBT senior services) and the California Council on Gerontology and Geriatrics.
Tom will lead the Managers of Business Development team, using his creative and tactical strength to grow professional relationships nationally. These concentrated efforts will reinforce and support the organization's strategic focus areas and plans for future growth.
A few fun facts about Tom: He and his husband Frank live in San Francisco and have two dogs — Dolly and Gladys, both French Bulldog/Pug mixes. Tom and Frank love to travel and have been to all continents except Antarctica. Tom interned in the U.S. Senate for four years while attending GW. As a TV host and producer, Tom interviewed various guests from Dr. Ruth to then-future Vice President Kamala Harris.