MPA alumnus Charles Cole in the News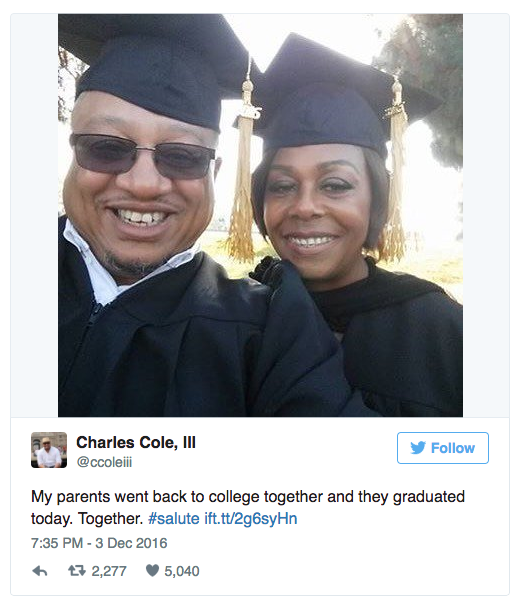 MPA alumnus Charles Cole (M.P.A., '10) tweeted about his parents' graduation from college, and it went viral. The two were inspired to go back to college by their son's example. ABC News, Proud Son Boasts About Parents Graduating From College in Now Viral #ParentSelfie (12/8/16)  Charlesis rightfully proud of his parents. They both overcame drug addiction, and then, inspired by their son's academic accomplishments, went back to college themselves. When they graduated in December with bachelor's degrees from Sacramento Theological Seminary, Cole's congratulatory tweet went viral, with more than 5,000 likes and 2,000 retweets. The story got the attention of ABC News, Inside Edition and the Huffington Post.
Cole obtained his bachelor's degree in political science from CSU East Bay before earning his M.P.A. at SF State. He's currently at SF State working toward his doctorate in Educational Leadership.