PACE convenes affordable housing research meetings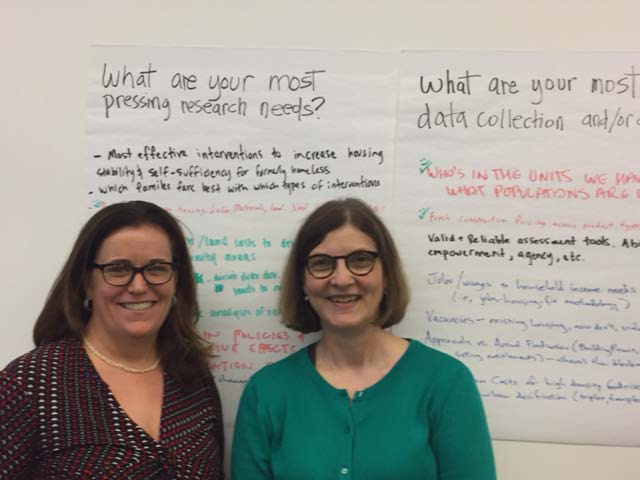 PACE's newly emerging Center for Applied Housing Research — funded by a generous gift from Merritt Community Capital Corporation — held three affordable housing research convenings in March and April. The sessions brought together senior practitioners from the nonprofit affordable housing sector, local and regional government agencies, social service delivery organizations, financial institutions and others interested in actionable affordable housing research in the Bay Area.
Professor Ayse Pamuk and Associate Professor Jennifer Shea (with the coordination of MPA graduate assistant Jeremy Hill) led the participants in a discussion of the most pressing research and data needs, ideas for potential innovation in the sector and how SF State faculty and student researchers could most effectively contribute to the field of affordable housing. A total of 40 participants attended, including our own graduates who hold senior level jobs in the affordable housing sector. The discussions provided many great ideas for research projects, identified the most urgent data needs in the region and sparked several potential collaborations. As we develop our mission and vision for the future, we welcome our CHSS colleagues to contact us with their ideas.
Pictured: Jennifer Shea and Ayse Pamuk